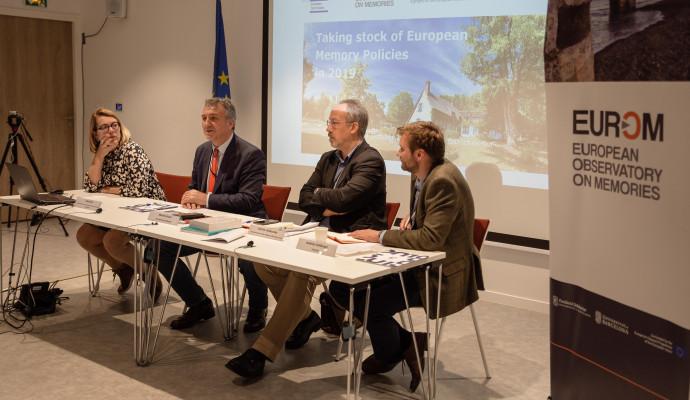 Part of the international seminar entitled 'Taking Stock of the European Memory Policies' jointly organised by the Jean Monnet House Service of the European Parliament, the European Commission's 'Europe for Citizens' programme, and the 'European Observatory on Memories' (EUROM) of the University of Barcelona's Solidarity Foundation.
4th meeting in the 'conversation on Europe' cycle: 'European education and memory: innovative projects'
Speakers: Kaja Sirok (National Museum of Contemporary History of Slovenia – ICOM Sloven), Antoine Arjakoski (Collège des Bernardins), Andreas Holtberget (Euroclio).
Presenter: Maurice Braud, Jean Monnet Association.
Audience

Adults

Young adults

Event category

Our events

Event type

Special Events
Audience

Adults

Families

Schools

Young adults

Event category

Our events

Event type

Special Events
Audience

Adults

Schools

Young adults

Event category

Partner

Event type

Conferences
Audience

Adults

Families

Schools

Young adults

Event category

Partner

Event type

Special Events