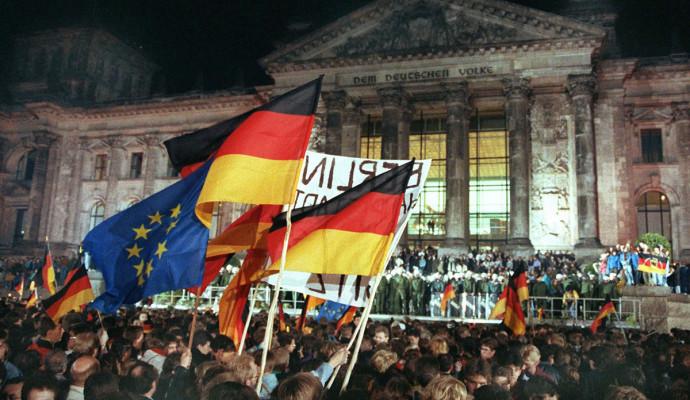 Programme
It was 30 years ago
The European Parliament, the fall of the Berlin Wall and German reunification.
In the night from 9 to 10 November 1989, with absolutely no warning, the Berlin Wall opened at the same time as the communist government of the German Democratic Republic (GDR) collapsed. The Cold War was coming to an end and a momentous page was being turned in Europe's history. 
Despite the speed of events, the European Parliament played its role to the full, stepping up its efforts in response to these political developments.
See the virtual exhibition put together by the European Parliament archives unit. 
Audience

Adults

Families

Schools

Young adults

Event category

Our events

Event type

Exhibitions
Practical information
When

Languages

English, French, German
Audience

Adults

Families

Schools

Young adults

Event category

Our events

Event type

Special Events
Audience

Adults

Schools

Young adults

Event category

Partner

Event type

Conferences
Audience

Adults

Families

Schools

Young adults

Event category

Partner

Event type

Special Events