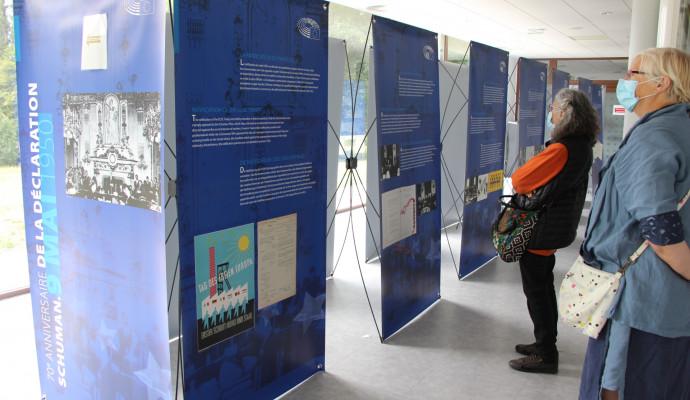 Programme 
On 9 May 1950, the declaration by French Foreign Affairs Minister Robert Schuman, inspired by Jean Monnet, marked the beginning of the process of building the European Community.
It established the European Coal and Steel Community (ECSC), the forerunner of the European institutions.
Ever since, 9 May has been 'Europe Day'.
The European Parliament is celebrating the 70th anniversary of that historic declaration with an exhibition to be held in the Hans-Gert Pöttering Room (conference centre) in the Jean Monnet House.
Renovation work in the room means that the actual exhibition is not accessible, but it can be viewed on line.
Audience

Adults

Families

Schools

Young adults

Event category

Our events

Event type

Exhibitions
Practical information
When

Languages

English, French, German
Audience

Adults

Families

Schools

Young adults

Event category

Our events

Event type

Special Events
Audience

Adults

Schools

Young adults

Event category

Partner

Event type

Conferences
Audience

Adults

Families

Schools

Young adults

Event category

Partner

Event type

Special Events